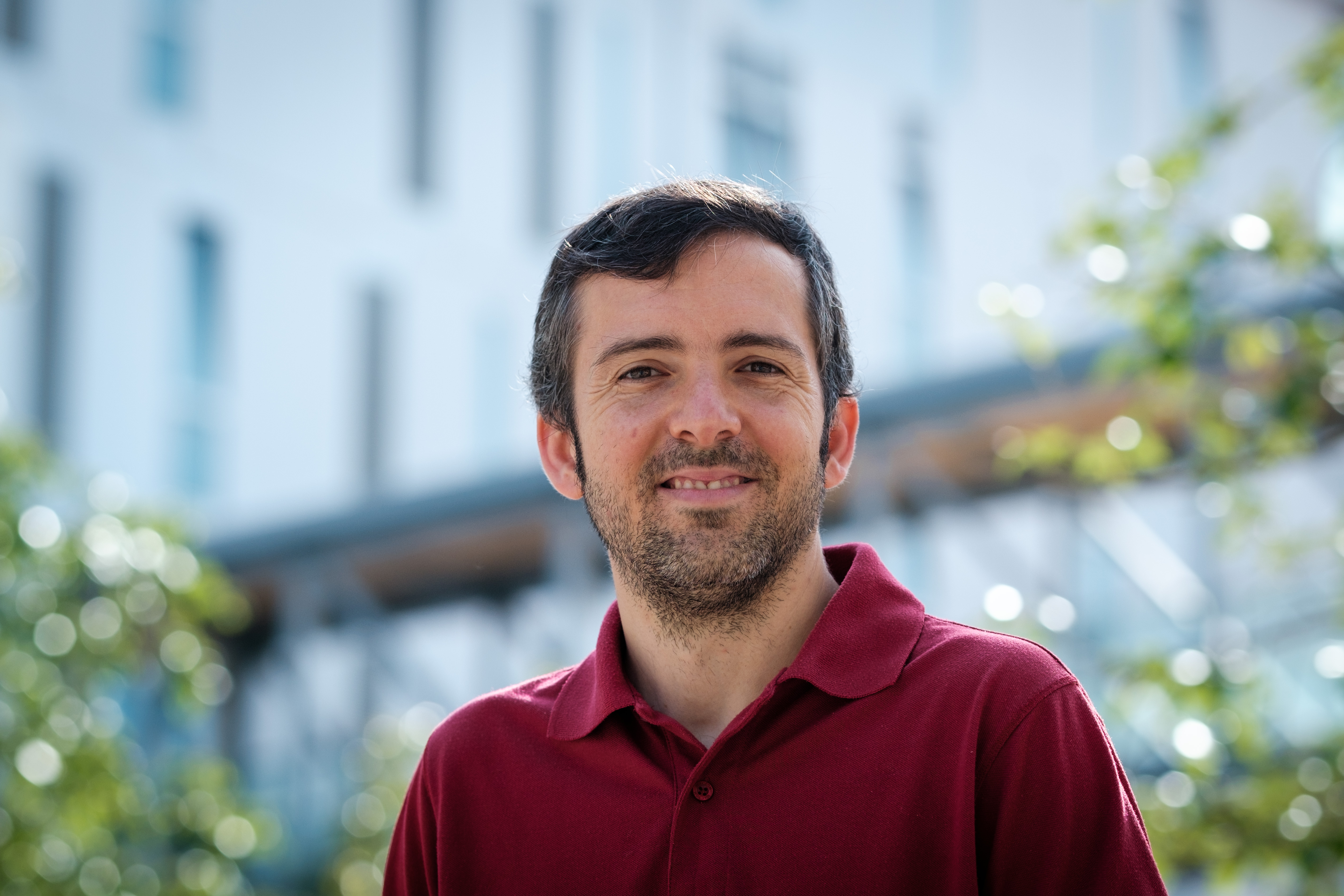 Miravet Arnau, Daniel
Adjunct Professor

Despatx: 5-FCJ
Group: grit
Pho.: 977558305
Email: daniel.miravet(ELIMINAR)@urv.cat

Specialties
Tourism
Education Economics
Profile
Daniel Miravet is a mobility technician at the Camp de Tarragona Territorial Authority for Mobility and an adjunct professor of Economics at the Universitat Rovira i Virgili.
He received a doctorate in Economics from the Rovira i Virgili University (2012). Previously, he graduated in Business Administration and Management (2004), and also in Economics (2004) at the same university.
His research interests are focused on sustainable mobility, and in particular the mobility of tourists. He has also done research in the field of labor economics, and more specifically in the economics of education.
Publications
Articles in journals JCR
Articles in journals not indexed in the JCR
Books
Book Chapters
Projects
With public
With companies
Title:

Principal Investigator: Aaron Gutiérrez

Members: Anton, S.; Huertas, M.A.; Miravet Arnau, Daniel; Rovira, M.T.; Russo, A.P.; Saladié, O.; Viana, A.; Zaragozí, B.

Reference: Start Year: 2020 End Year: 2022

Entity: CRUE - CSIC - Banco Santander - Fondo Supera COVID

Title: El Hinterland del puerto de Barcelona: nuevos retos ante el nuevo modelo de crecimiento

Principal Investigator: monica.martin

Members: Arauzo-Carod, Josep-Maria; Miravet Arnau, Daniel

Reference: Start Year: 2005 End Year: 2006

Entity: Remolcadores de Barcelona SA i Sociedad Anónima de Remolcadores SAR
Competitive calls
Title: Impacto de la innovación en producto sobre la demanda de cualificaciones: aspectos teoricos, evidencia empírica y aplicación al sector turístico

Principal Investigator: Mañé Vernet, Ferran

Members: Duro Moreno, Juan Antonio; Sardà Pons, Jordi; Iranzo Sancho, Susana; christian.duran; Flores-Fillol, Ricardo; Miravet Arnau, Daniel; Raquel Anton Oller; Maria Teresa Fibla Gasparin

Reference: SEJ2007-67891 Start Year: 2007 End Year: 2010

Entity: MEDU - Ministerio de Educación y Ciencia